Three porcelain cups set with a wrapped stone in a nest. This piece is set on a cube that mounts to the wall.
For purchasing this piece, please click on the price above.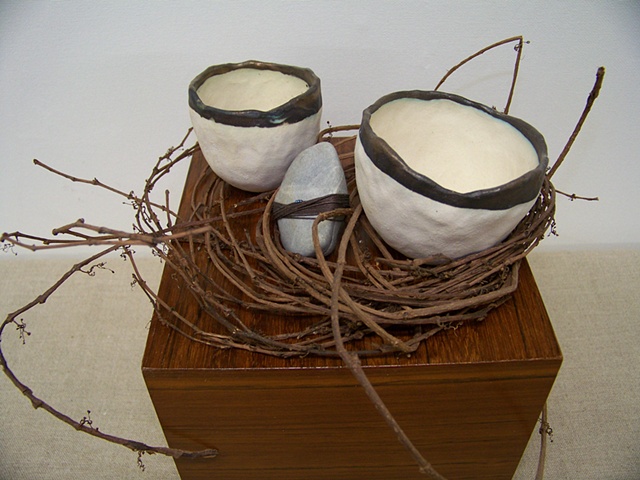 3 Cups and a Stone
porcelain, found material, wooden cube, waxed linen and beads
9 1/2"x6"x6" approx.
2007